Myxos & Musings
A delightful journey into the little known world of Myxomycetes
Purchase Here
This book is a handy soft cover A5 size, full colour compilation of very specialised photography of Myxomycetes fruiting bodies.
Steve Young has developed a very specialised approach to capturing the beauty and character of the little known world of Slime Moulds or Myxomycetes.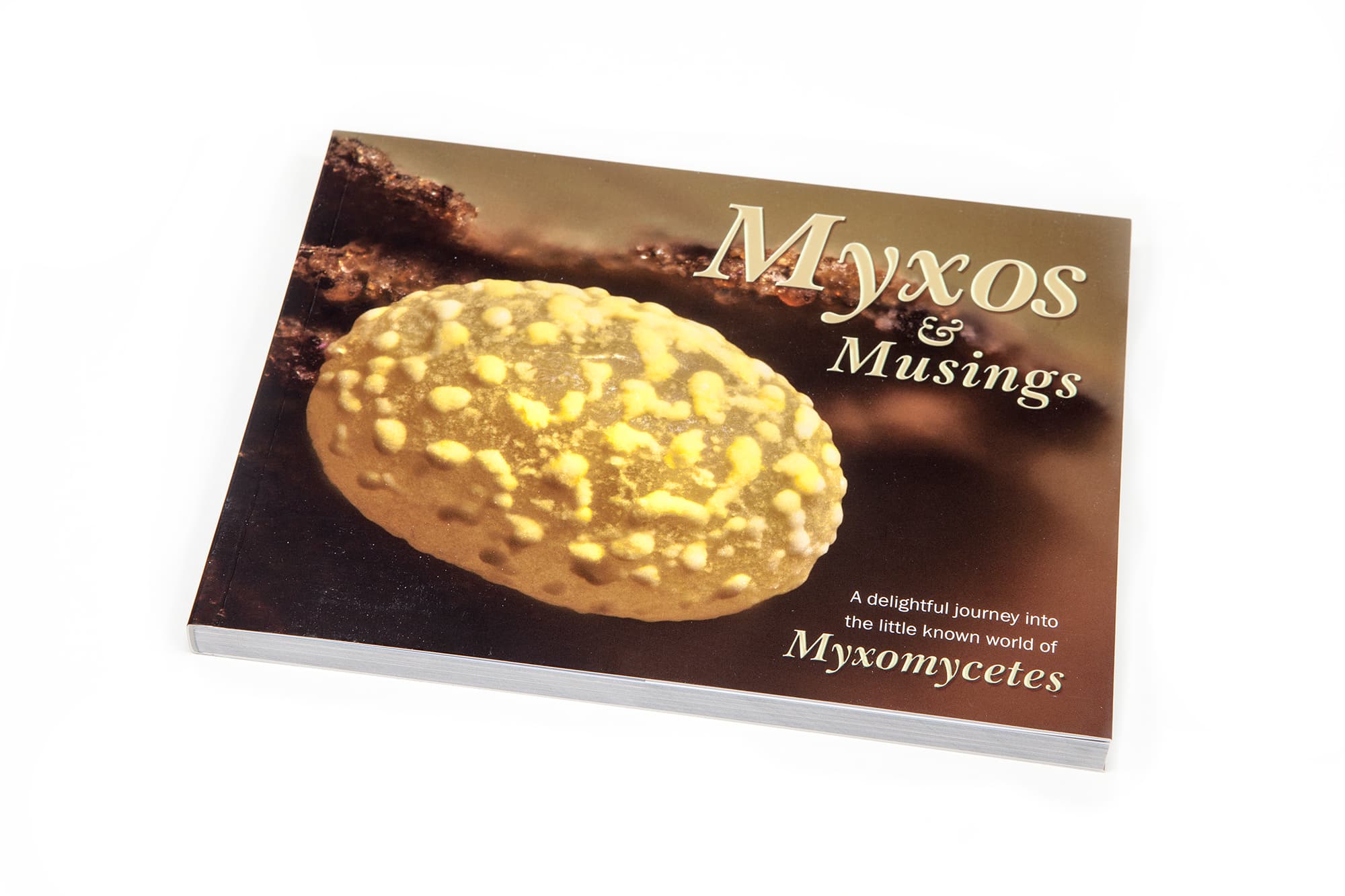 Most of his subjects come from the Easterly rainforests of the Mid North Coast of NSW Australia. There are also a number of photographs compiled from his research into the occurrence of Myxos in the Eromanga region in South West QLD.
The book also has thought-provoking musings accompanying each image. Information about his photographic techniques can also be found within.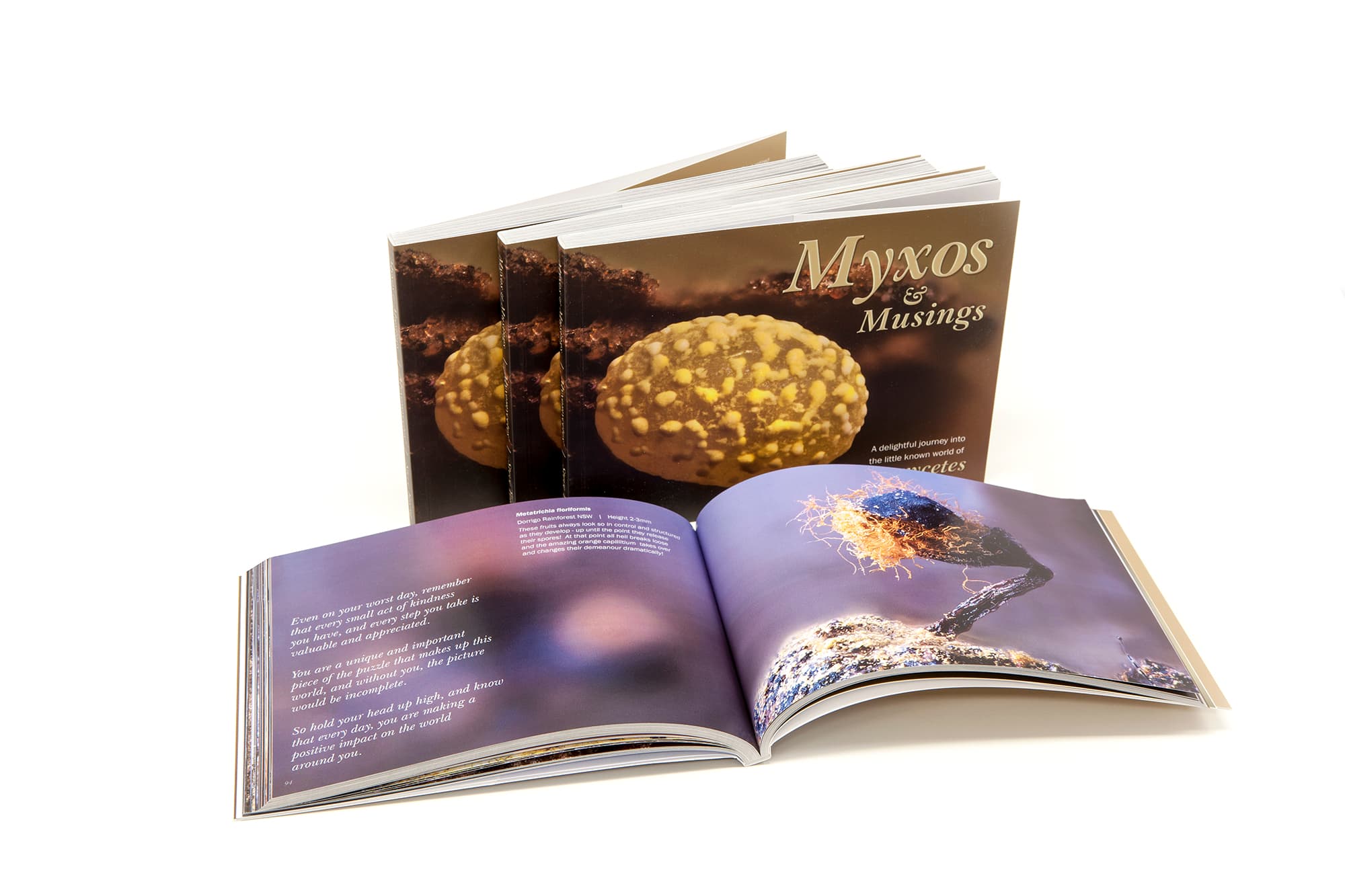 About Steve Young
Steve Young is a retired commercial photographer who is active in exploring the depth of technology used in super-macro photography. His key interest lies in finding or cultivating the growth of Myxomycetes and capturing their beauty as the lifecycle occurs.